Featured Item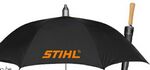 The Drip Catcher Fashion Auto Opening Um...
Fashionable 48" canopy arc with automatic opening feature. Unique folding sheath that acts as a drip catcher when umbrella is closed. Round metal shaft and straight wood handle. Unique product designe...
$12.50 - $18.35
Welcome to Emlan Promotional Products website!
We are committed to helping you find the right item for your promotions, tradeshows, special events and business promos! We speciaize in custom-imprinted items tailored to your specific need, with delivery on time and within budget. We can help you develop programs for meetings and conferences, tradeshows, business development, product launches, sports events and employee/client/volunteer appreciation, to name just a few examples. Give us a call or send an e-mail today! If you have any questions, please feel free to contact us. Thank you and enjoy!
.