Featured Item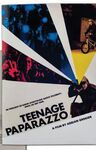 Video In Print Card - 2.4" Screen
Video in Print engages the audience in a revolutionary way: your custom-printed traditional corporate marketing communication is amplified by an arresting video, synchronized with crystal-clear audio....

Welcome to Emlan Promotional Products website!
We are committed to helping you find the right item for your promotions, tradeshows, special events and business promos! We speciaize in custom-imprinted items tailored to your specific need, with delivery on time and within budget. We can help you develop programs for meetings and conferences, tradeshows, business development, product launches, sports events and employee/client/volunteer appreciation, to name just a few examples. Give us a call or send an e-mail today! If you have any questions, please feel free to contact us. Thank you and enjoy!
.